Summary of the daily livestream with Aleksey Arestovych, kindly brought to you by Atis: @savaadaak
Original video in Russian:
Battlefield update:
Kharkiv:
Traditional clashes at north near Dementiivka
Izium:
🇺🇦 captured Mazanivka and Dmytrivka, hitting 🇷🇺 in the flank. There are still quite a lot of 🇷🇺, a serious offensive would require Ukraine to be outnumbering them. 🇷🇺 being pushed back also near Dovhenke-Bohorodychne, making garrison in Dolyna feel uncomfortable. Near Izium the Russians had serious and strong group, but it was unable advance for 120 days, now it's being pushed back.
Siversk:
No actions, Russians forces were stopped hard.
Bakhmut:
🇷🇺 are advancing a few hundred meters per day near Pokrovske and Bakhmutske. Near Zaitseve, 🇷🇺 are trying to encircle 🇺🇦 forces near Kadema. 🇺🇦 is aware of this, let's wait for response.
Avdiivka:
🇷🇺 are advancing on Vesele at north. Ukraine is prepared to retreat if in danger, its main resource is army and people, land can be taken back. This is unlike Russian strategy who are ready to throw in thousands to take a small town. Near Pisky the Russians are making videos of advances for 3 days, but the advances are minimal. 🇺🇦 artillery is halting 🇷🇺 advances.
Maryinka:
Russian forces attempted an attack but failed and retreated.
Zaporizhye:
Russians keep concentrating forces near Tokmak, Melitopol, Enerhodar, currently about 12 BTGs, less than near Kherson. It's not enough to attack Zaporozhye, but they can defend or create a small distracting attack.
Crimea:
Some Russian units are being concentrated, unknown if they will move to Melitopol or Kherson
Kherson:
Russians forces are finalizing preparations for an offensive, appears to plan an attack towards on Kryvyi Rih and Mykolaiv, another group tasked with stopping 🇺🇦 advances near Posad-Pokrovske and setting up defences. Russians are also worried of the 🇺🇦 foothold near Davydiv Brid. There are 15 BTGs on right bank, 4-6 BTGs on left bank, some more catching up, total about 30 BTGs. However, these 🇷🇺 BTGs are weak and inflated, with low morale, and 🇺🇦 keeps destroying their logistics. Three strikes at ammo warehouses today, yesterday the rail bridge was hit. Looks like those 🇷🇺 units can be considered dead already – battles have not started, but their logistics are already in chaos. Best they could hope would be in defence. Three bridges over Dnieper are getting bombarded regularly, they don't have enough throughput to supply offensive.
Yesterday near Kharkiv-Izium 🇺🇦 paratroopers met a 🇷🇺 motorized regiment, and started firing, expecting a good fight, but 🇷🇺 simply fled.
🇮🇷 Iranian drones:
Reports of 46 🇮🇷 Iranian drones delivered to 🇷🇺, some already in use. Assessing their danger, it depends on who and how will use them, but that won't become a factor in war. For significant results, 🇷🇺 would need 10 times more.
🇧🇾 Belarus:
There is no risk or danger from 🇧🇾, not now, not in future. In the mobilisation exercises, 90% of the mobilised didn't show up.
🇪🇺 Visas:
🇪🇪 Estonia proposing to stop issuing visas to 🇷🇺 citizens. Unclear if 🇪🇺 would agree, as they it made exemptions for sanctions in 🇱🇹 rail transport, so it's a collective decision that may be overruled.
Sanctions:
🇨🇭 Switzerland joined sanctions, it's a big deal, because usually they are neutral. Switzerland preserves its sovereignty and neutrality, and it supporting a side in this war is huge.
Natural gas:
🇷🇺 is refusing to accept the repaired turbine, preparing to take losses. Everyone now understands who they were dealing with. Europe is preparing to get rid of the 🇷🇺 gas, it's a question of terms and compensations. 🇩🇪 decreasing dependency from 45% to 25%. Europe started to get corrupt, with introduction of 🇷🇺 energy, departure won't be easy. If it can be solved in 1 half-cold winter, next winter will be easier. Of course, nobody would freeze, it would just cost more. If all problems could be solved so easily.
Amnesty International report:
Report claims, 🇺🇦 forces in cities are endangering civilians. Feygin has personally experienced unfair attitude from AI, refusing to assist somebody, because they are accused by 🇷🇺 government. No harsh reports against 🇷🇺, because 🇷🇺 has local branch, which could get closed.
🇷🇺 special agents are infiltrating most international organizations with a goal to corrupt, obtain control and necessary reports, when it's needed. Those reports from international organizations actually influence a lot in various governments. Modern warfare is battles for controlling cities, so it's logical that army is there.
A. Shariy: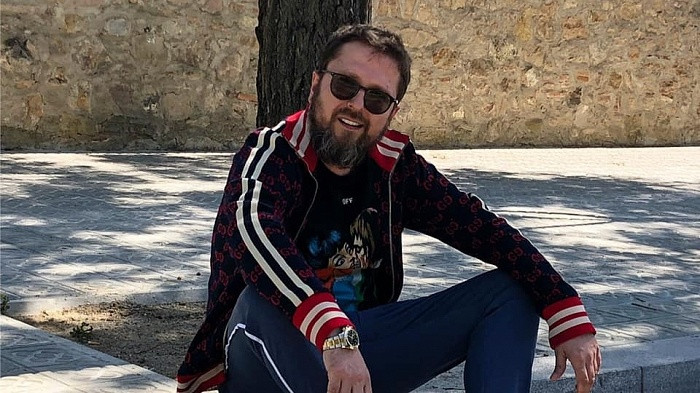 🇱🇹 Lithuania started a criminal investigation against the Ukrainian pro-Russian journalist and politician (propagandist) Anatoly Shariy, accusing his fn money laundering and receiving funds from Russia. Audio recording, where Shariy admits receiving € 670k, but denies receiving it from 🇷🇺 citizens, and claims receiving it from Google. When deported to 🇱🇹, he could later be transferred to 🇺🇦, and possibly reveal large 🇷🇺 agent network. Call to 🇱🇹 officials, to speed up this case, as Shariy can reveal a lot of valuable information, that helps to liberate south of 🇺🇦.